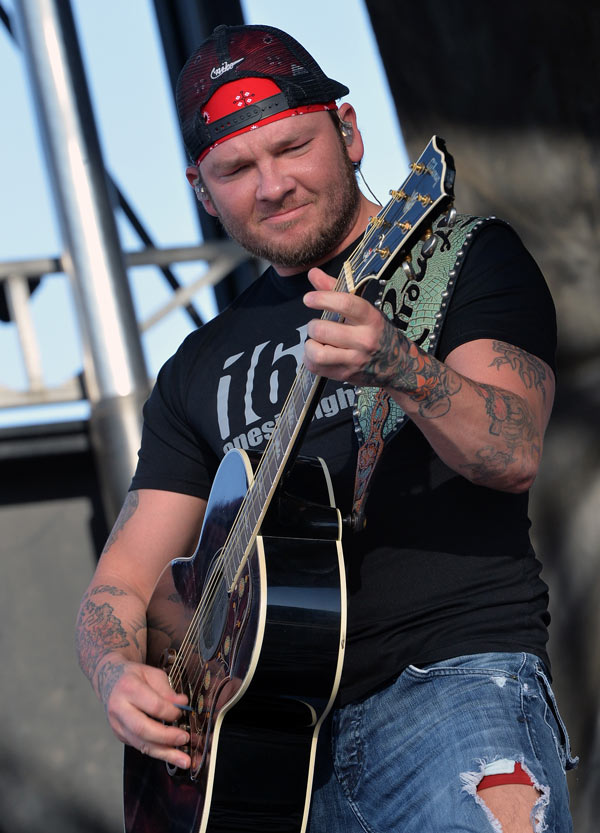 Get Your Tickets
Throw away any preconceived notions you might have about country singers — especially ones from Texas — because Stoney LaRue smashes them all. Don't miss Stoney LaRue in concert w/ Kyle Park this August.
Over a nearly 20-year career, the Lone Star-born and Oklahoma-raised LaRue has transformed himself into an unlikely Renaissance man. He is a deft songwriter, informed traveler and self-aware philosopher, a troubadour who converses just as easily about Indian yogis and gurus as he does about Texas barbecue and dance halls. LaRue highlights all facets of his complex persona on the inspiring new album Onward.
For LaRue, who has sold more than one million albums and singles in his career, fun means being on the road and playing live, tapping into a vast catalogue that includes influential LPs like 2005's The Red Dirt Album and his exhilarating 2007 live document Live at Billy Bob's Texas. Now, he's excited about taking Onward to fans around the country and reminding them that not only is he still here, he isn't going anywhere.
"You have to be willing to live it. That's the only way to make it, and the way that I've made it," says LaRue of his remarkable longevity. "But I'm not haphazard in what I'm writing or singing anymore. I'm more focused and looking ahead to what I want to achieve."
In other words, Stoney LaRue is looking Onward to Miles City for the fair in August!