Custer County, Montana has many places where you can enjoy a walk or take a hike!
Strawberry Hill Recreation Area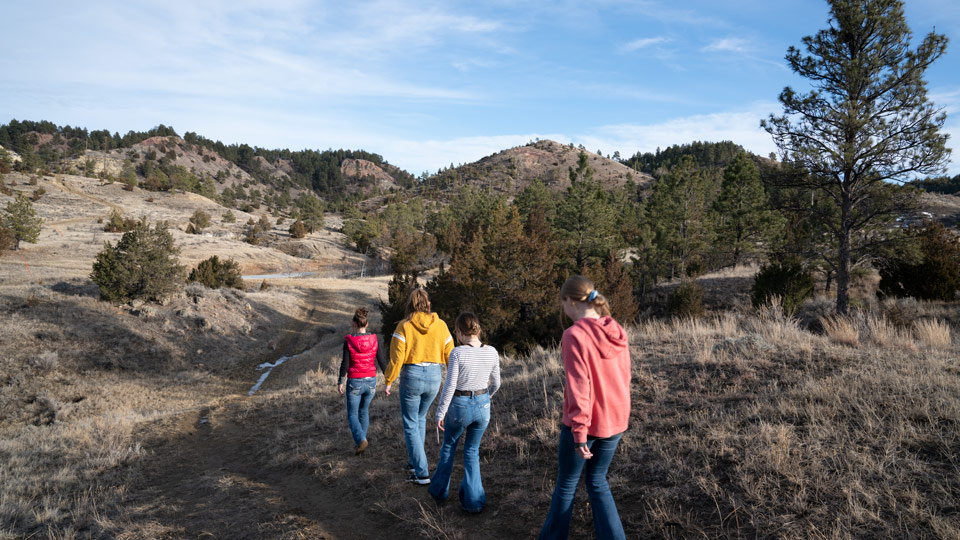 On the Baker Road, MT Hwy 12, at the 12-mile marker, are the Strawberry Hill, a 4200-acre recreation area, great for hiking, climbing, and primitive camping. Be sure to watch for snakes and check for ticks.
---
Matthews Recreation Area
The Matthews Wildlife Habitat Management Area, located only 7-miles east of Miles City on Hwy 10, has been designed to fully serve the handicapped. Concrete trails, restrooms, and picnic tables have been provided to accommodate wheelchairs, and also provide wheelchair access for fishing and picnicking. This is a day use area. Trail length is approximately 0.4 miles. It is accessed by a short gravel road and features a number of picnic tables, grills as well as a covered dining area.
At the Matthews Recreation Area, The Yellowstone River can be accessed by canoe or kayak; however, no improved boat launch facilities are present. Fishing, birdwatching, and wildlife viewing are frequent activities at this area. Overnight camping is permitted. This is a 'Pack In, Pack Out' area and all garbage must be removed. No fireworks are allowed. Visitors are asked to please be very mindful of seasonal and area fire restrictions.
This is a typical Yellowstone River riparian area where cottonwood, green ash and willow tree species dominate near the riverbank, flanked by open-grassy meadows. A seasonal irrigation return-canal loops through the area.
FACILITIES: restrooms • picnic tables • fire pits • standing grills • covered picnic area • interpretive kiosk • and handicap accessible fishing platform and cement walking path. No dumpsters – all garbage must be removed.
Activities
• Stream Fishing
• Bird Watching
• Picnicking
• Nature
• Fishing
• Environmental
• Hiking
• Sightseeing
• Walking
• Wildlife
Viewing Services
• Trails
• Parking
• Picnic Tables & BBQ grills
• Pets Allowed
• Handicapped Accessible Restroom
Matthews Recreation Area is a Southeast Montana / Bureau of Land Management (BLM) Recreation Area. Please call the local BLM Office for current recreation site conditions and restrictions.
Bureau of Land Management
111 Garryowen Road
Miles City, MT 59301
406-233-2800