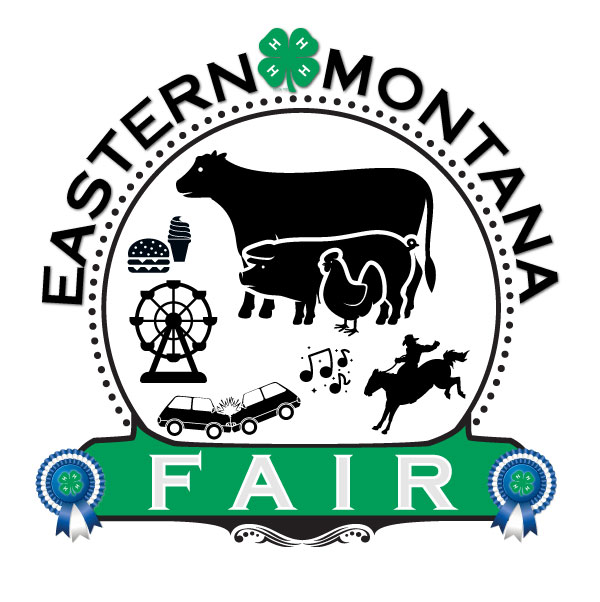 The Annual Eastern Montana Fair is held in August each year.
Contact Information
Eastern Montana Fair Manager
Gail Shaw – 406-421-5419
Come have fun at the fair
August 23, 24, 25, and 26, 2023
Free Gate Admission
There will be no gate admission charge on Aug. 23rd from 3:00-6:00 and Aug. 24th from 4:00-6:00p.m.
Scheduled Activities:
Mighty Thomas Carnival
Wed & Thur: 4-10pm, Fri: 3-10pm, Sat: 1-10pm – 'All-you-can-ride' $25/per day
Thursday Special: 14-rides for $25
PRCA Rodeo
Wednesday & Thursday – August 23rd & 24th – Starts at 7PM
Plus College Challenge, Mounted Shooters, Barrel Man – Tim Lepard, and Sergeant Bowman parachuting into the arena with the American Flag.
Friday Night Concert
Stoney LaRue with Kyle Park. Gates open at 6pm, music begins at 7pm.
Demolition Derby
The Friends of the Fairground Demolition Derby will be Saturday August 26th – Grandstand Gates open at 4PM – Derby at 5PM.
Download the Derby Poster for more details!
Download the Derby Rules & Regulations
Plus More!
4-H and Open Class Exhibits
Animal Exhibits
Penelope the Clown – face painting and balloon figures
Jeff Martin and his strolling magic show
Wildlife Wendy's Birds
Petting Zoo
Friday & Saturday Free Stage Show, featuring Exit 138
Saturday: 1:00pm Champion Beef Contest, with up to 14 counties participating.
Stick Horse Rodeo – TBA
Fair Food – Inside & Outside Vendors